Brushless Motor Professional 35000 RPM 46W Nail Drill Manicure Pedicure Machine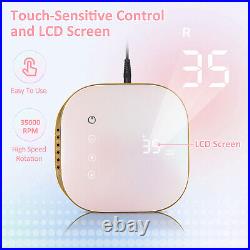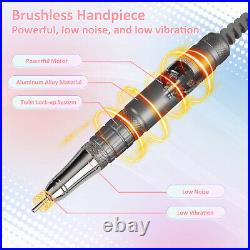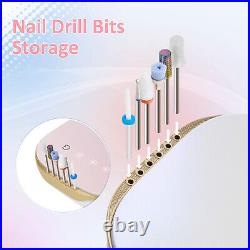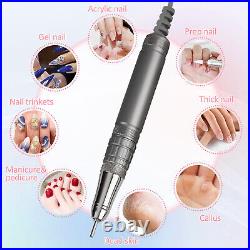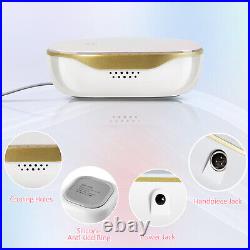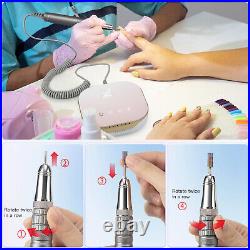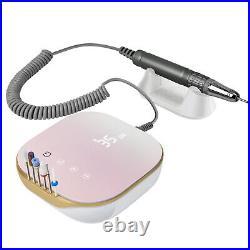 Brushless Nail Drills for Acrylic Nails Professional 35000RPM Electric File. The upgraded brushless motor truly achieves strong power, even in "1" gear (1000RPM). It can not only be used to polish acrylic nails easily, but can even be used for wood carving. From then on, you no longer have to worry about stopping turning because of lack of power. The high-performance brushless motor and high-precision assembly make the handle of this nail machine truly low noise and low vibration. The aluminum material makes heat dissipation more efficient, and the design with a diameter of 1.7cm (0.66 inches) makes the grip feel the best.
Low noise, low vibration, and low heat create a comfortable manicure environment for you. Touch-Sensitive Control and LCD Screen? The touch-sensitive buttons are integrated with the body of the efile nail drill, and the LCD screen shows the current speed and rotational direction of the handpiece, making nail art more stylish and more convenient. High-speed and Easy to Use?
The speed of electric nail drill can be up to 35,000RPM, and it is good at engraving, carving, grinding, sharpening, sanding, and polishing nails, as well as removing gel polish. You just need to touch the screen to operate it easily. Stylish and Cute Appearance Design? This acrylic nail drill uses advanced in-mold decoration (IMD) process, making the surface of the machine more wear-resistant and scratch-resistant, and more comfortable touch feeling. Muti-layer coating process is used to create dazzling colorful light and shadow. Lost by Carrier: We are not responsible for any errors made by the carrier.
If you are a fan of outdoor sports, please pay attention to my store. We will update all kinds of outdoor sports products at any time. We will also provide free trial products and large amount of preferential products from time to time.
We are always striving to offer our customers high product quality, reasonable prices, excellent customer service and a reliable credit standing.